Flying
Paramotor Fun.
All your life you knew you were missing something. You could not put your finger on it.
Get High
In the Rocky Mountains
Experience the beauty, the flow of air through your hair, the serenity.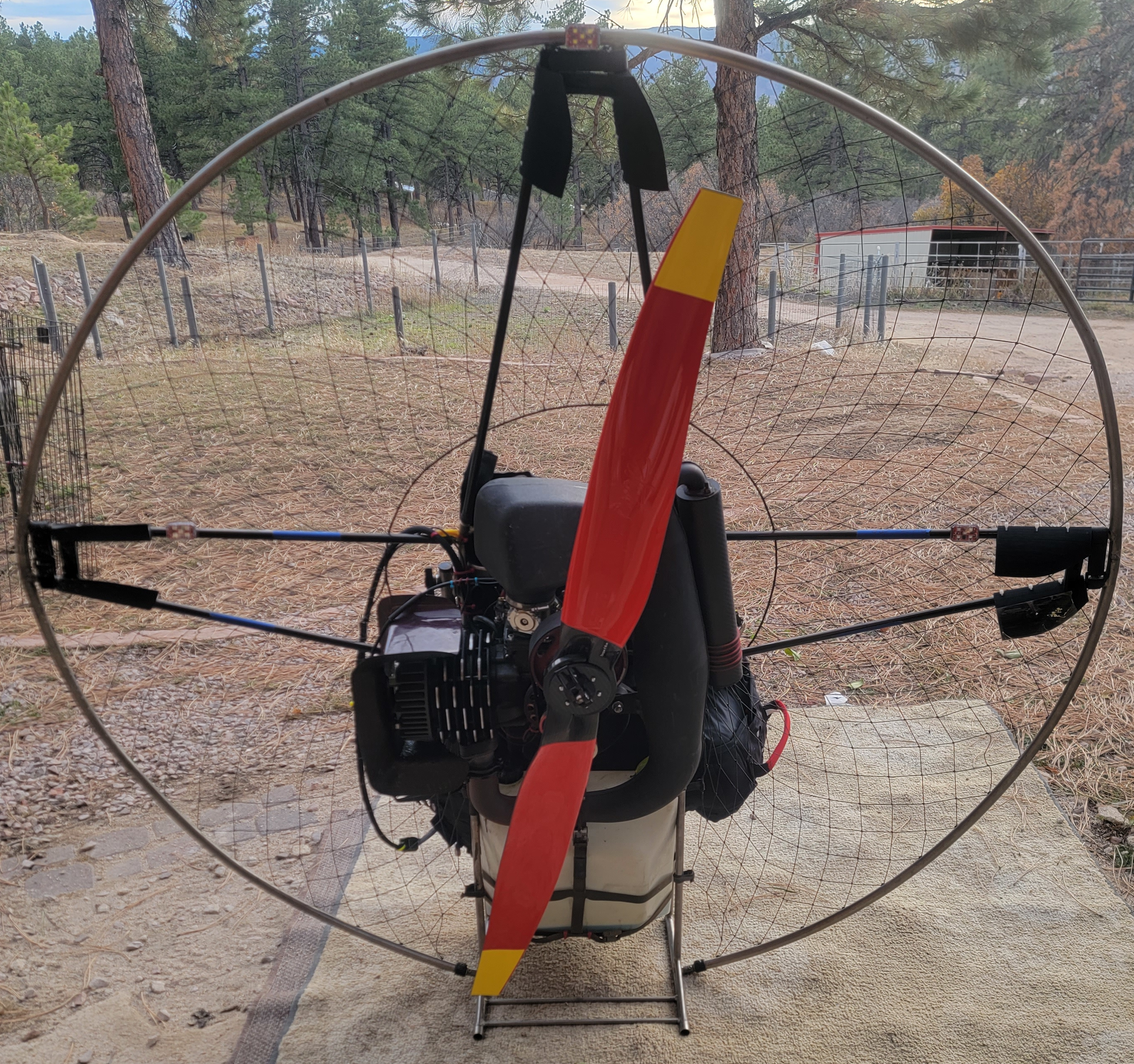 INTRODUCTION
Come fly Colorado
We love the paramotor community and find that flying with like minded pilots make the experience better.
There are several ways to connect. Telegram, and then join group CO PPG Adventures with link https://t.me/coppgadventure. Here is another group, Rocky Mountain Aero Squadron, on Facebook.
My Mission
Blog interesting and helpful articles

Vlog entertaining videos

Introduce you to the community
Fly with you

Promote safe PPG flying
Our Video
The Freedom and Adventure
Flying a paramotor provides a sense of freedom and adventure as you soar through the air, enjoying the view from above. It's a unique way to experience the world around you. Hanging out at 8000' mean sea level (msl) enjoying the Colorado rocky mountains.
With a paramotor, you can take off and land from almost anywhere, giving you the flexibility to explore a wide variety of landscapes and terrain.
There is a strong community of paramotor enthusiasts who share a love of flying and often gather together to fly in groups or attend events. This community provides a sense of camaraderie and support for those who share the same passion for flying a paramotor.